EVERYONE WINS: EARNING TRUST & RESPECT
Everyone Wins: Earning Trust & Respect
12/02/2020
11 am PT / 12 pm MT / 1 pm CT / 2 pm ET
*approximate length: 45 minutes to 1 hour
Presenter: Shannon Alter, CPM®
Whether you're new and trying to get in with the team – or experienced and want to be even better, you can't just lead from a position of power. Having a servant leadership approach helps to build that trust and respect within your team. This informative session is designed to help you implement this leadership style in your everyday management. We'll focus on strategies to use immediately to inspire and earn trust, both personally and professionally.
After this session, participants will understand:
How successful companies inspire trust and reap the benefit of engaged, loyal employees
The far-reaching impact of employee engagement on trust
Four critical areas for success
Five questions you can ask to build trust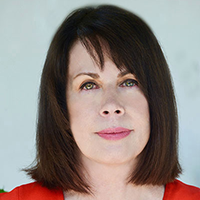 Shannon Alter is an expert in the management, operations and leasing of shopping centers and office buildings, with over 25 years of experience. Her experience includes a Regional Vice President for a nationwide community management company with over 180 branch offices. 
She has created and developed property and asset management departments for a developer, an anchor retail tenant and a 1031 syndicator, both regionally and nationally, overseeing a 35 million square foot portfolio, including 12 million square feet of government-leased space. Shannon has a proven track record in helping businesses increase client, tenant and customer satisfaction, develop successful marketing solutions and create exceptional teams.
Shannon is a CPM® (Certified Property Manager®) and National Instructor for both the Institute of Real Estate Management (IREM®) and the American Management Association (AMA). She has taught courses both nationally and internationally, including courses in Russia, India, Ukraine, the Republic of Georgia, China and South Korea. She has held the volunteer position of Regional Vice President for IREM. working with 2,500 members in California and Hawaii.  Shannon is a Past President of IREM Orange County.
She is a graduate of the University of Southern California.