Chapter History
IREM Georgia Chapter Founded in 1971
However, The Institute of Real Estate Management (IREM®) has been the source for education, resources, information and membership for real estate management professionals for more than 85 years.  An affiliate of the National Association of Realtors®, IREM is the only professional real estate management association serving both the multi-family and commercial real estate sectors.
IREM promotes ethical real estate management practices through its credentialed membership programs, including the Certified Property Manager® (CPM®) designation, the Accredited Residential Manager® (ARM®) certification, the Accredited Commercial Manager (ACoM) certification and the Accredited Management Organization® (AMO®) accreditation.  These esteemed credentials certify competence and professionalism for those engaged in real estate management.  In addition, IREM offers Associate, Student and Academic memberships.
We're an international institute for property and asset managers, providing complete knowledge to take on real estate management's most dynamic
challenges. That means knowledge prepared for the day-to-day and the one-of-a-kind: from solving the latest tenant crisis to analyzing market conditions.
For over 85 years, our members have made us the world's strongest voice for all things real estate management. Today, almost 20,000 leaders in
commercial and residential management call us home for learning, certifications, and networking. 
IREM stats
Founded: Chicago, IL, 1933
Membership: Approximately 20,000 Individuals;
560 companies
Certification categories*
Certified Property Manager (CPM®)
Accredited Commercial Manager (ACoM)
Accredited Residential Manager (ARM®)
Accredited Management Organization (AMO®)

*IREM certifications include membership
Membership categories
Associate
Student
Academic
Membership breakdown*
CPMs – 8,452
CPM candidates – 3,166
ARMs – 4,155
ACoMs – 246
Associates – 3,110
Academics – 65
Students – 279
U.S. members – 17,429
International members – 2,094
*As of December 2019.
Assets managed by U.S. IREM CPMs:
• Nearly $2.1 trillion
• 11.6 million residential units
• 12 billion square feet of commercial space
Total of U.S. market managed by CPM members:
• Federally-assisted housing – 38%
• Conventionally financed apartments – 32.4%
• Public housing – 24%
• Office buildings – 17.9%
• Condos/Co-ops/HOAs – 13%
• Shopping centers/retail – 9.1%
• Industrial/Industrial parks – 8.8%
• Medical buildings – 8.6%
• Senior housing – 7.8%
Organizational structure
IREM is led by a Governing Council consisting of all current chapter presidents, regional vice
presidents, officers, ex-officio members, and elected membership. IREM HQ is supported by a
team of association management professionals. Our 80 U.S. and 17 International chapters are
supported by IREM Association Executives (IAEs).
2021 leadership
President: W.A. "Chip" Watts, IV, CPM®, CCIM, Watts Realty Co., Inc., AMO®, Birmingham, AL
President-elect: Barry Blanton, CPM®, Blanton Turner, AMO®, Seattle, WA
Secretary/Treasurer: Renee M. Savage, CPM®, CCIM, CFI-Capital Growth, Inc., AMO® San Diego, CA
Chief Executive Officer/Executive Vice President: Denise LeDuc-Froemming, CAE, MBA, CPA
Visit irem.org/about-irem/leadership-hq-team  for more information and to view additional
2021 IREM leaders.
Founded in 1971, the Georgia Chapter of IREM is internationally recognized, year after year, as one of IREM's largest and most successful Chapters.  The Georgia Chapter is considered by many to be an industry leader in developing new and informative programs for real estate professionals.  This success is directly attributed to the members, the partners, and the leadership teams. 
Chapter's Strategic Principles
The chapter will promote the strategic principles of the national organization and promote with excellence the following principles:
IREM will be acknowledged as the leader in providing comprehensive, trusted, relevant, accessible knowledge and information about and to the real estate management industry at its broadest level. Sharing best practices and business trends across all asset classes and at all career levels.
IREM and its brands will be positioned as market leaders. Respected by practitioners, valued in the industry, recognized by the public. IREM will inform, guide, and support those who manage real estate assets from the property level to the portfolio level. Incorporating operational management, asset management, sustainability, and technology. 
IREM's credentialing programs will be aligned with industry best practices and emerging industry and business trends. Delivering cutting - edge curriculum and embracing contemporary training technologies and practices.
Chapter's Strategic Initiatives
Encourage a new level of outreach to members and non-members, including those that have been members but having low attendance or involvement. 

Empower committees to meet, plan and contribute meaningfully to the chapter in ways that meet the chapter's strategic plan and initiatives.

Provide a clear purpose and specific, measurable goals to committees. 

Introduce, attract, and engage young talent to real estate management and prepare newcomers for career success by continued focus/ partnerships with colleges and universities, advancing employer-based outreach initiatives, engaging young professionals, and embracing demographic and generational shifts.

Position IREM's credentialed members and firms for business success.  Reinforcing the value proposition of those who hold the CPM®, ARM®, ACoM, and AMO® credentials to those who benefit from their profession.

Inform, guide, and support the operation of companies that provide real estate management as a professional service and those who lead them. Offering products and services that maximize business enterprise value, acknowledge excellence, strengthen today's leaders, and build leaders for tomorrow.
Thank you leaders, members, and partners for the significant role you provide to make this chapter what it is today!
We recognize that strength comes from diversity.  We value differences and provide an equal opportunity environment for members, vendors, and staff. We welcome individuals of all races, ages, genders, gender identities, sexual orientations, creeds, national origins, and individuals with disabilities, and we take great pride in how our members, chapters, and staff uplift their communities through diversity initiatives. We stand with our members, partners, employees, and communities as we all work to understand and overcome injustices.
While diversity is, and always has been a core value, we know that we still have work to do. We'll continue to audit, listen, and engage to create meaningful and sustainable change.
To showcase our commitment, we are taking the following actions:
Working with a diversity expert to identify areas in our structure and behavior that need improvement
Implementing a diversity strategy in partnership with IREM's Diversity Advisory Board
Continuing to sponsor the

 

Association Forum's Welcoming Initiative

 

– a shared effort to help everyone who interacts with us feel welcomed, represented, and inspired
We thank the IREM Foundation for their help in funding these efforts.
Diversity & Inclusion Succession Initiative (DISI)
The Diversity & Inclusion Succession Initiative recognizes IREM Members from underrepresented groups in the real estate management profession who have demonstrated leadership skills at the chapter level, an interest in advancing their leadership skills at the national level, and in advancing their property management careers using IREM networking and resources. Thanks to a generous grant from the IREM Foundation, 10 qualified candidates will be selected.
Diversity Advisory Board
Works at a national level to attract and welcome a diverse membership with a focus on ethnic diversity. The board focuses on career advancement, education, certification, and makes appropriate recommendations for adjustments to IREM diversity program(s) as needed.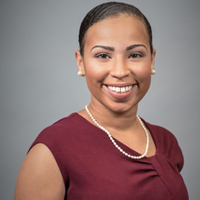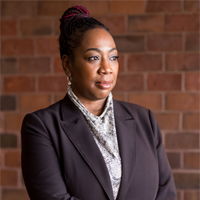 Outreach to Historically Black Colleges and Universities (HBCUs)
The IREM HBCU Task Force developed a toolkit of outreach materials that chapters can use when connecting with HBCUs. You can download the HBCU Outreach Toolkit here.
Diversity Spotlight
IREM National Diversity Board member, Roberta Kelley, recognizes the need for diversity and inclusion training and has actively worked to bring the topic to the forefront in her workplace. Roberta believes one of the biggest problems in the modern workplace today is establishing effective communication among the Baby Boomer, Gen X, and Gen Y generations. Roberta decided to take action and called upon an up and coming millennial speaker, Jonathan Jones, to speak to IREM Fort Worth a Texas Chapter in her region on May 17, 2018 with 45 real estate professionals in attendance. Jonathan delivered a dynamic, high-energy and captivating presentation on generational diversity. He presented a better understanding of the history, traits, and culture of each generation in the modern workplace. Jonathan's creative vision and strong knowledge of diversity helped Fort Worth leaders innovatively bridge the communication gap between Gen X, Gen Y, and Baby Boomers. Jonathan is scheduled to speak at the IREM Tulsa luncheon in August this year.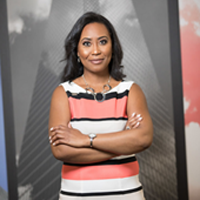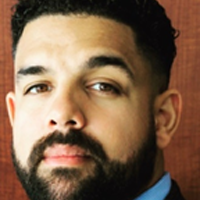 If you or someone you know would like to be featured in the Diversity Spotlight, please contact us at [email protected].
Diversity Partners
IREM Foundation Diversity Outreach Scholarship
The Foundation is committed to helping the Institute increase diversity in the real estate management industry and within IREM. The purpose of the Diversity Outreach Scholarship is to assist individuals from underrepresented population groups with the cost of tuition associated with achieving an IREM certification.
Real Estate Associate Program (REAP)

IREM is a proud Silver Level Sponsor of the Real Estate Associate Program (REAP), an industry-backed, market-driven program that serves as a bridge between talented minority professionals and commercial real estate companies looking for talent. The 10 week program is offered in the country's major markets including: New York, Washington, D.C., Atlanta, Chicago, Cleveland, Dallas, and Los Angeles. Teachers are industry leaders in the market's most prominent companies teaching financial analysis, market analysis, brokerage, asset management, leasing, and development. With the support of industry leadership, REAP is widely acknowledged to be the most successful diversity initiative in the commercial real estate industry.